the econyl regeneration system
ECONYL® is a yarn and regenerated from recovering nylon waste – such as fishing nets from the oceans and aquaculture and turning it into virgin quality nylon yarn for the fashion industry. The nylon is super soft and UV protected. Below is their journey.
We are so honoured to be working with ECONYL® and supporting everything they do. We are playing a part together to make our oceans cleaner, saving marine life, and making the oceans more habitable for them.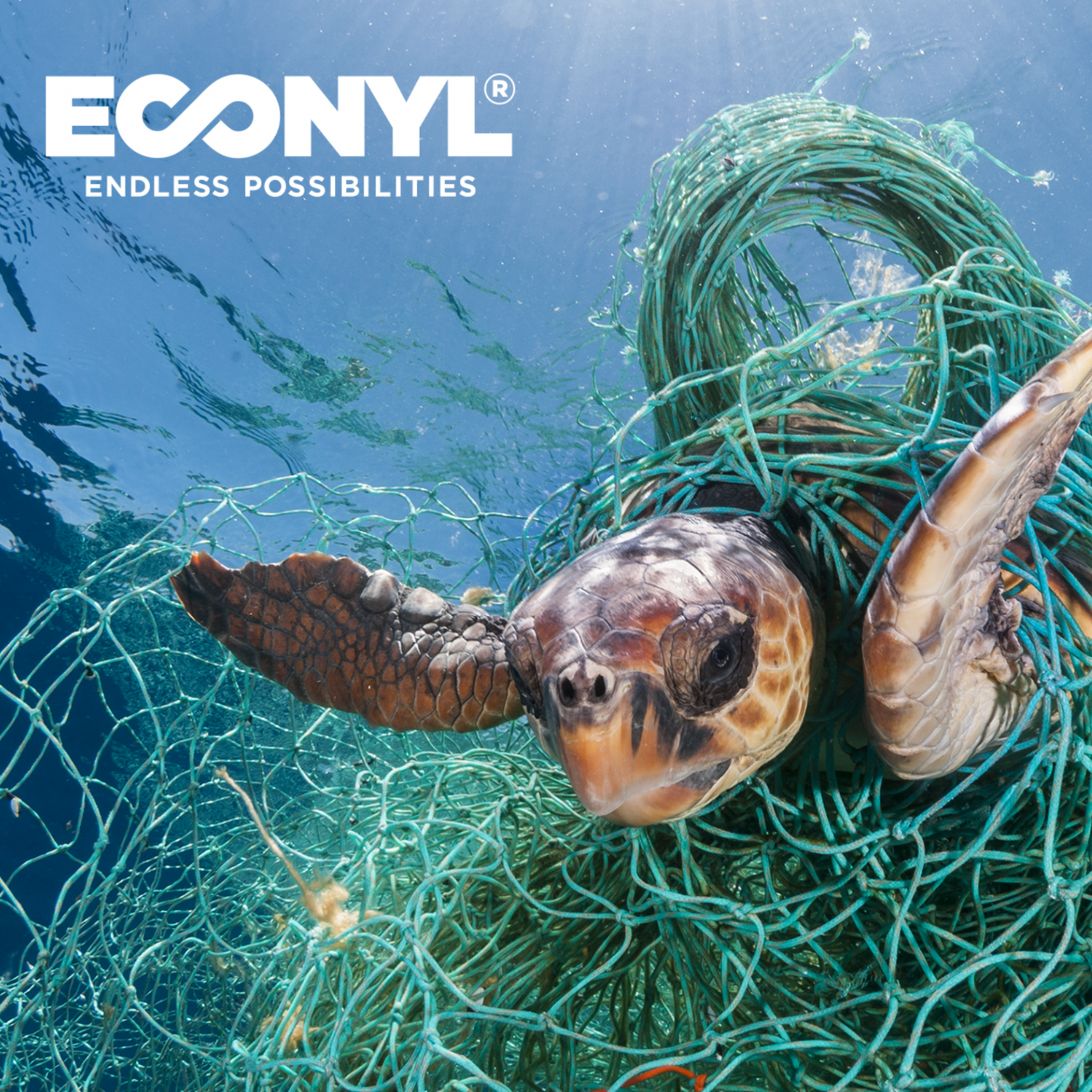 Rescue
The ECONYL regeneration system starts with rescuing waste, like fishing nets, fabric scraps, carpet flooring and industrial plastic from landfills and oceans all over the world. That waste is then sorted and cleaned to recover all of the nylon possible.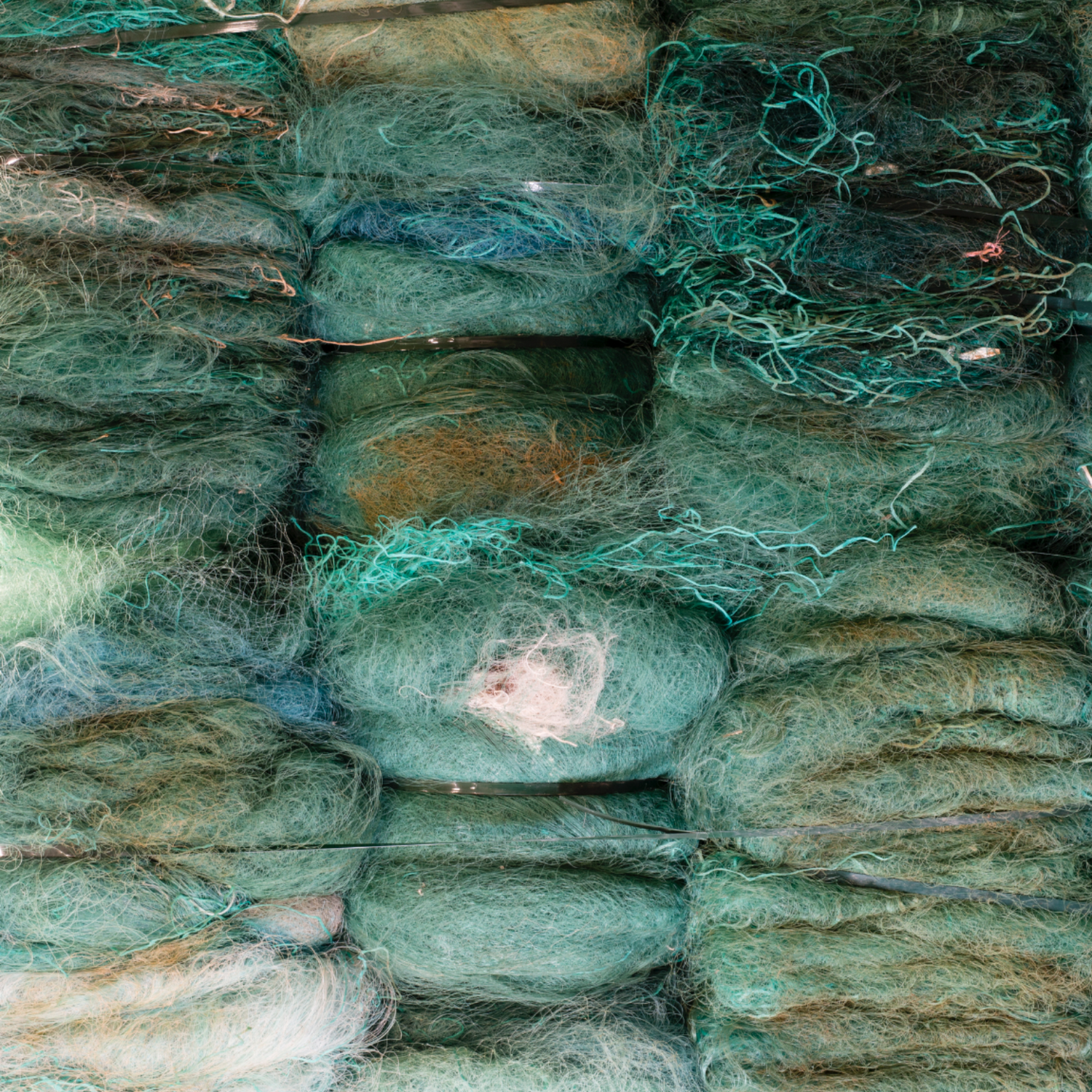 Regenerate
Through a radical regeneration and purification process, the nylon waste is recycled right back to its original purity. That means ECONYL regenerated nylon is exactly the same as virgin nylon.
Remake
ECONYL regenerated nylon is processed into carpet yarn and textile yarn for the fashion and interior industries.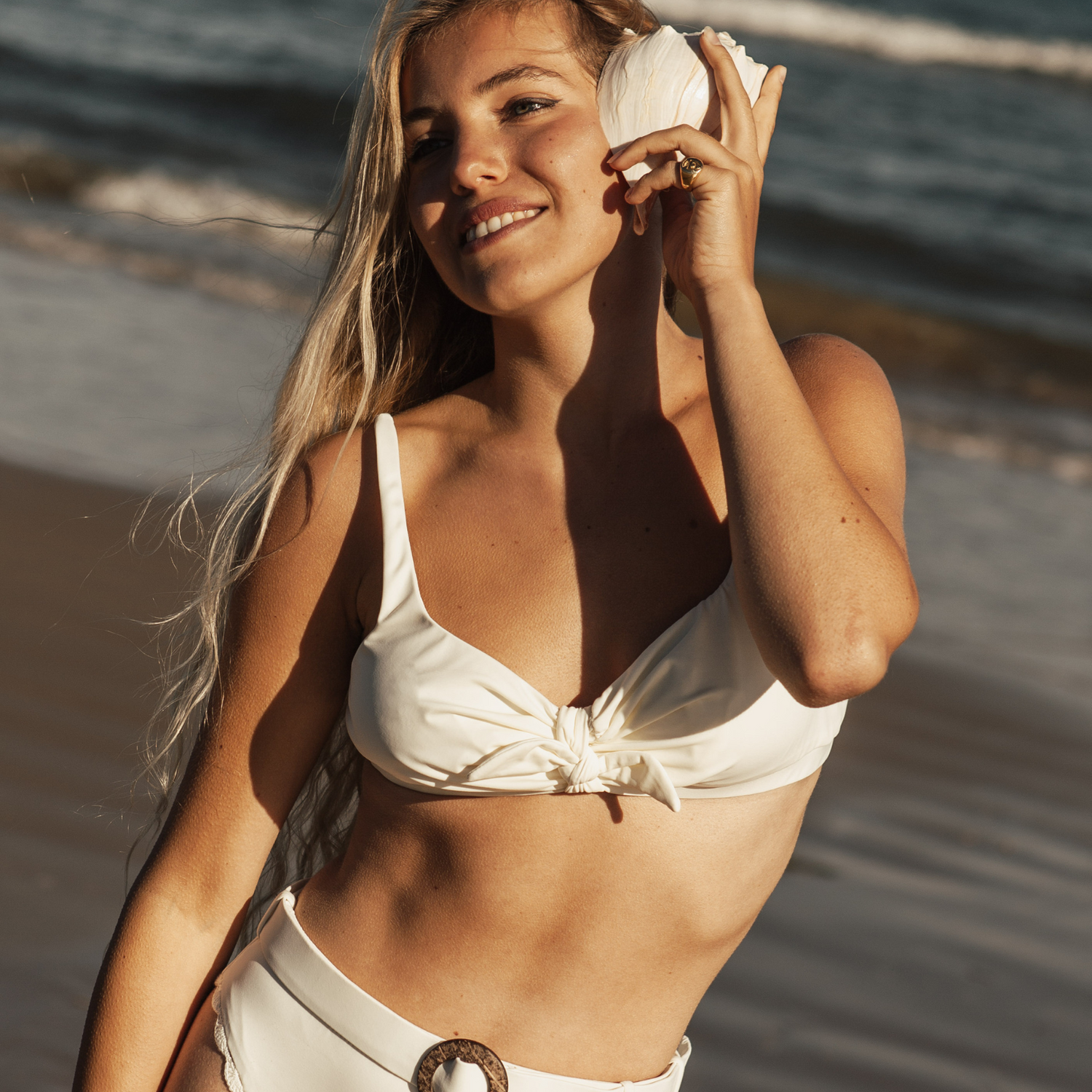 Reimagine
The beauty of ECONYL regenerated nylon is that it has the potential to be recycled infinitely, without ever losing its quality. We believe circular design is the future, and using ECONYL is our first step on that journey.
As well as being a solution on waste, ECONYL regenerated nylon is also better when it comes to climate change. It reduces the global warming impact of nylon by up to 90% compared with the material from oil.